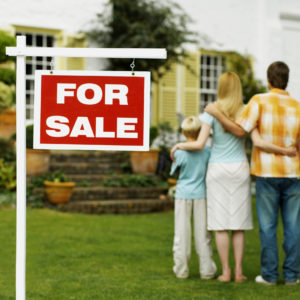 Congratulations! You're buying your first home, grabbing part of the American dream, and building wealth over time.
But buying your first home can be confusing and anxiety provoking. What features are must-haves, and which are someday dreams? What do you need to get a mortgage? These guidelines will make the process easier to navigate.
Make sure your credit is in good shape. The better your credit score, the better your chance of getting a lower-rate mortgage. Check your credit report for mistakes and for any credit problems you can correct. You can get a free report from each of the three credit bureaus once a year.
Work with a REALTOR® someone who is a member of the National Association of Realtors.
Learn about the neighborhoods you're interested in. What's the crime rate? How are the schools? A REALTOR® can help you with that and help you target your buying interests. For instance, what tops your priority list? Short commute to work? Lots of land? Three bedrooms? A community governed by a homeowners association?
Understand the broader real estate market. Are home prices going up or down? Is the economy strong or shaky? These economic factors will affect the value of your home today and in the future.
Figure your buying budget. Besides the downpayment, which could range from 5% to 20% depending on your circumstances, you'll want to plan for costs such as:
The appraisal (about $300 to $600). It estimates the property's value at a point in time. It lets you and the lender know how the sales price compares with the appraised value.
Loan origination fees. The cost of making the loan, including an origination charge, processing fee, underwriting fee, and even points on the loan. These fees are usually .05% to 1% of the loan.
Title insurance. Protects a buyer or lender against loss from title defects, liens, or other issues. Fees are generally 1% of the loan amount.
The inspection. A thorough inspection (roughly $300 to $500, depending on the property type) can reveal hidden defects, reducing your risk of incurring surprise expenses later. Plus, it offers the opportunity to negotiate for a price reduction or for the sellers to make repairs, depending on the findings.
A Few More Safe-Buying Tips
Shop around for the best deal on a mortgage. Consider your financing options: The longer the loan, the smaller your monthly payment. Fixed-rate mortgages offer payment certainty; an adjustable-rate mortgage offers a lower monthly payment, but an ARM may adjust dramatically.
Get prequalified. Meet with a lender to get a prequalification letter that says how much house you're qualified to buy. That lets sellers know you're serious. To get prequalified, you'll need to gather some paperwork for your lender. Most want to see W-2 forms verifying your employment and income, copies of pay stubs, and two to four months of banking statements.  If you're self-employed, you'll need your current profit-and-loss statement, a current balance sheet, and personal and business income tax returns for the previous two years.