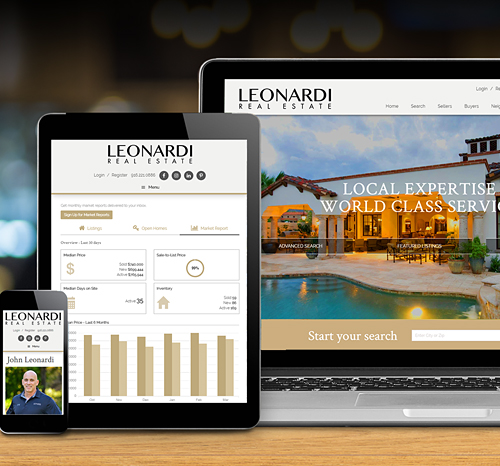 Get to know
LEONARDI REAL ESTATE
We are an award winning, full-service boutique real estate brokerage, offering expertise in residential, luxury, land, ranches, new-homes and relocation. Whether you are buying or selling locally or relocating nationally, our network is far-reaching. We strive to ensure that every client has a positive buying and selling experience.
Leonardi Real Estate is built on trust we've earned through more than a decade of exceptional service. In the communities where we live, work and play, we are trusted advisers, friends and neighbors. The vast majority of our clients return for all of their real estate needs. A true testament to the outstanding customer experience we provide.
We provide a powerful combination of innovative technology, local expertise and world-class service to help our clients make informed and educated decisions.
Quality over Quantity.
Leonardi Real Estate's singular mission is to provide the highest level of personal service to clients in the Greater Sacramento area market. We measure our success by happy clients rather than aggressive franchise-imposed sales goals. Every client we serve is the center of our efforts, always striving to create a positive buying or selling experience with a focus on building long lasting relationships.
Local Leader.
We know the local market and housing inventory better than anyone. We can advise you on effective selling and buying strategies to ensure you have a great experience navigating the complex steps of buying or selling a home.
Community First.
Your community is our community. We are intensely local and invested in supporting a beautiful and welcoming community. You'll find us volunteering, sponsoring and giving back to the community where we live, work and play. With a focus on community, our team intimately knows its neighborhoods, schools, amenities, local contractors, and other real estate agents.
Leonardi Earns Top Spot as #1 Real Estate Team for 2020
As a local award winning independent boutique brokerage, we're proud of our team and accomplishments. Read More…