Our experienced team understands the need for flexibility and transparency, which is why we provide personalized marketing & pricing strategies to each of our clients. We know our neighborhoods, our schools, our local businesses and services. We track local market trends and understand variations that can affect local home values. From your initial seller consultation to the complex steps involved to ensure a smooth closing, you will have a trusted real estate advisor in your corner.
How We Market & Sell Your Property
Every home and property are unique and marketing strategies behind selling a home can vary depending on location, home type, style, size, amenities, time of year, weather conditions and the market.
Professional Photography
With 97% of home buyers using the internet to search for a home, first impressions are critical. For that reason, all our listings are photographed by a selected group of full-time professional photographers that specialize in residential real estate photography. Listings that qualify for drone and twilight photography will be photographed by professional drone photographers to capture a birds-eye-view of your property and the surrounding area, showcasing its location, views, and exterior attributes.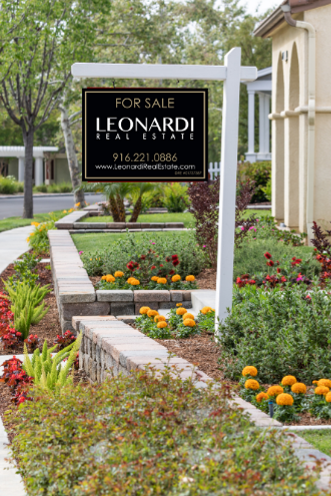 Social Media Marketing
Listings are promoted on major social media platforms such as Facebook, Instagram, LinkedIn, and Pinterest.
Effective Email Campaigns
Our effective email E-Blast campaigns reach over 20,000 REALTORS throughout California & beyond.
Detailed Property Page
We create detailed listing pages that are mobile-responsive and featured with detailed property information, photos and videos.
Stunning Listings Website
Websites are built for our listings which include full screen slideshows, photo gallery, detailed property and community information.
Public MLS & Listing Distribution
We distribute our listings across multiple public MLS's and major search sites, including Realtor.com, Zillow, Redfin and 1000's of others.
Promoted Open Houses
Public open houses are held on either Sat and/or Sun. Our open houses are not only advertised with signs, but also through the public MLS, social media announcements and Realtor networking to generate the highest possible traffic.
Top Producer Networking
We promote our listings directly to the area's top-producing REALTORS to ensure your home gets in front of the right people.
Unmatched Client Service
We are available 24/7 to our clients, provide proactive communication and request feedback from every agent who shows your home on condition, price and buyer interest. This enables us to pinpoint our marketing efforts and pricing. We also provide feedback about ads run, marketing activities, and open house results.
Home Staging Services
We provide complimentary staging advice to best showcase your home in preparation for listing. Professional home staging services are also available if needed.