Pricing a home for sale is as much art as science, but there are a few truisms that never change.
Fair market value attracts buyers, overpricing never does.
Fair market value is what a willing buyer and a willing seller agree by contract is a fair price for the home. Values can be impacted by a wide range of reasons, but the two biggest are location and condition. Generally, fair market value can be estimated by considering the comps – other similar homes that have sold or are currently for sale in the same area.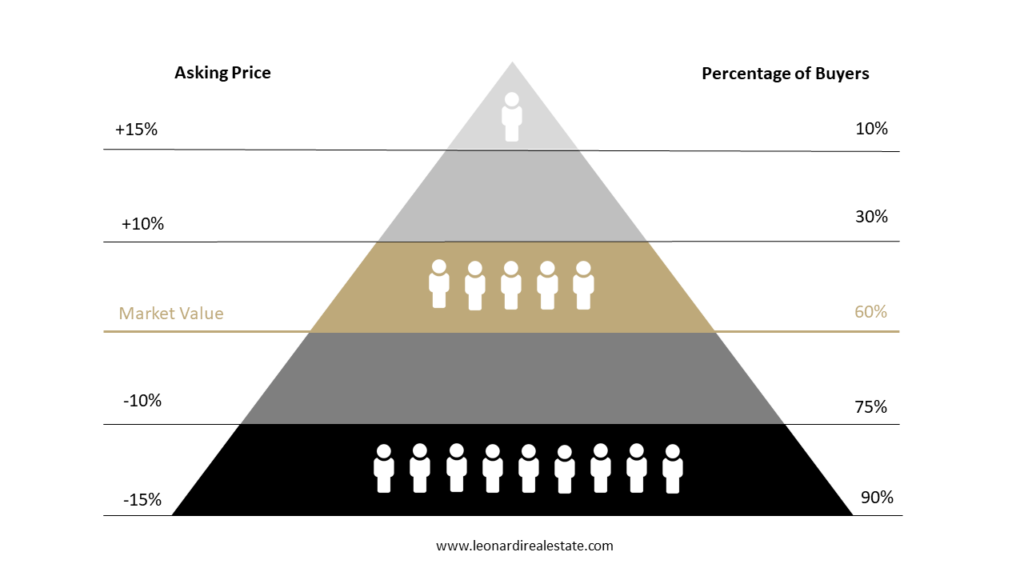 Sellers are often tempted to list high, believing they can always come down later, but that's a serious mistake. Overpricing prevents the very buyers who are eligible to buy the home from ever seeing it. Most buyers shop by price range and look for the best value in that range.
The first two weeks of marketing are crucial.
First impressions are everything when selling your home. Studies have shown that the first two weeks on the market are the most crucial to your success. During these initial days, your home will be exposed to all active buyers. If your price is perceived as too high, you will quickly lose this initial audience and find yourself relying only on the trickle of new buyers entering the market each day.
The market never lies, but it can change its mind.
With a sign in the yard, full description and photos in the local Multiple Listing Service, distribution across the Internet, open houses, ads, and email blasts, your home will get the greatest flurry of attention and interest in the first two weeks. If you don't get many showings or offers, you've probably overpriced your home, and it's not comparing well to the competition.
Pricing your home correctly from the start will attract more buyers and get your home sold quickly at the right price.