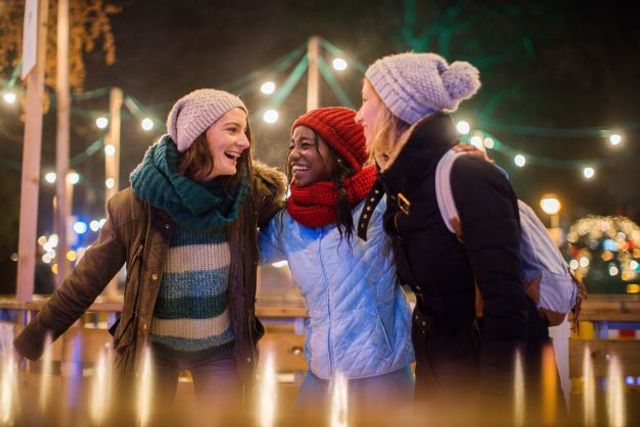 Description
Join us the 2022/2023 season November 11 through January 16
The holidays wouldn't be complete without tradition, bring your family and welcome winter here at the Folsom Ice Rink.
The Folsom Ice Rink is an entertainment focal point during the holiday season. Bring your friends and family to enjoy everything the Historic District has to offer. This year the Ice Rink will be under new management and feature an upgraded ice system, private fireside seating with S'mores, theme nights, private events and so much more! If you are a first-time ice skater or a seasoned pro, you will enjoy a day spent at the Historic Folsom Ice Rink.
If you are planning a special event, considering having it at the Ice Rink! Our team can help plan a school trip, Holiday party, birthday or a custom package. Email Amalekos@gmail.com for a quote on your event.