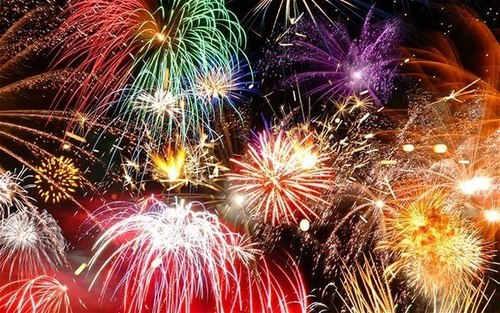 Folsom – Folsom Rodeo & Fireworks – July 2, 3, 4. Family fun, food, etc. with nightly fireworks. Check website for event info at http://www.folsomrodeo.com/
El Dorado Hills – Town Center – Friday, July 3rd from 7PM to 11:00PM. Fireworks show starts at 9:30PM. Kids zone from 7-9:30PM, Freedom concert at Steve Young Amphitheater. Check website at http://eldoradohillstowncenter.com/fireworks-freedom-concert/
Cameron Park – Food, Music & Fireworks! Saturday, June 27, 2015, Gates open 2pm, Live Music All Day. http://www.cameronpark.org
Auburn – Gold Country Fairgrounds – Starting at 4PM. Food, Crafts, games, parade starting at 7PM, Fireworks at 9:40PM. Check website for details: http://www.goldcountryfair.com/
Rancho Cordova – July 3, 4. July 4th parade at 10AM. Food, exhibits, music, kids zone, fireworks both nights at 9:30PM at Hagan Park. Check website for details: http://www.ranchocordovajuly4th.com/
Roseville – Royer Park & Fairgrounds – Parade at 9AM that ends at Royer Park. Music, food, games from 10AM – 1PM. Fireworks at Placer County Fairgrounds at 9:30PM with gates opening at 7PM. Check website for details: http://www.roseville.ca.us/
Sacramento, Cal Expo – Largest scale pyrotechnics on the area! Music starts at 6PM and fireworks at 9:30PM. Check website for details: http://www.calexpo.com/
Sacramento, Raley Field – Local food trucks, games, kids area, music, fireworks at dusk. Check for tickets at http://www.raleyfield.com/
Placerville, El Dorado Fairgrounds – Gates open at 4PM. Kids fun, music, crafts, food, live music at 6PM, fireworks at dusk, No pets allowed. Check website for details: http://www.eldoradocountyfair.org/
San Francisco, Pier 39 – Starting at 12PM, Live music until fireworks at 9:30PM. Check website for details: http://www.events.sfgate.com/
South Lake Tahoe – Rated one of the best in the US!! Starts at 9:45PM. Visit http://www.tahoesouth.com/ to find viewing spot and event details.
* Make sure you check the event websites for up-to-date event information. Prior to attending. Times and dates could change without notice.
In the market to buy or sell a home? Contact Us Today!