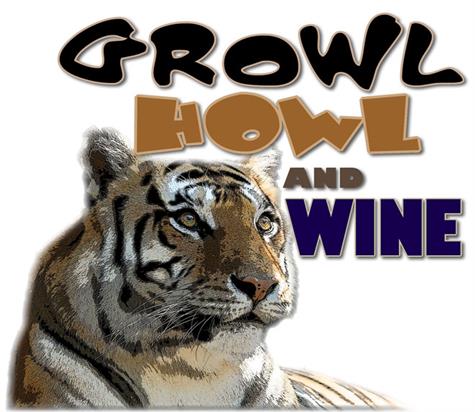 Saturday, September 12, 2015 @  6-9 p.m.
at the Folsom Community Center, 52 Natoma Street

A premier tasting event featuring more than 14 Fair Play Winery Association wineries, craft breweries, and local restaurants. Bid on a variety of fine works of art, gift baskets, certificates and other goods in live and silent auctions. Live music and visits with some of the Folsom Zoo's animal ambassadors add to the fun. (Note: this event is for ages 21+).

The Folsom Zoo Sanctuary provides a home for both native and exotic wild animals that have been orphaned, injured, or confiscated from unsafe and illegal situations. The Zoo Sanctuary also serves as an educational facility to teach responsible behavior toward all animals. Proceeds from the Growl, Howl and Wine event help provide the resources to feed and care for the animals and maintain the Zoo's outreach programs.

Tickets are on sale now!
Admission: $35/person in advance; at the door $40/person
Learn more and purchase tickets here.