Home prices are up, but homeowners are deciding not to sell because of affordability and lack of inventory.
35% of homeowners have considered selling in the past year
64% of that share is reluctant to sell because they are finding they can't afford the home they want
59% of sellers have not considered selling their home in the past year
60% of those who have not considered selling say their current home will be their retirement home
56% of homeowners who have considered selling would look for a larger home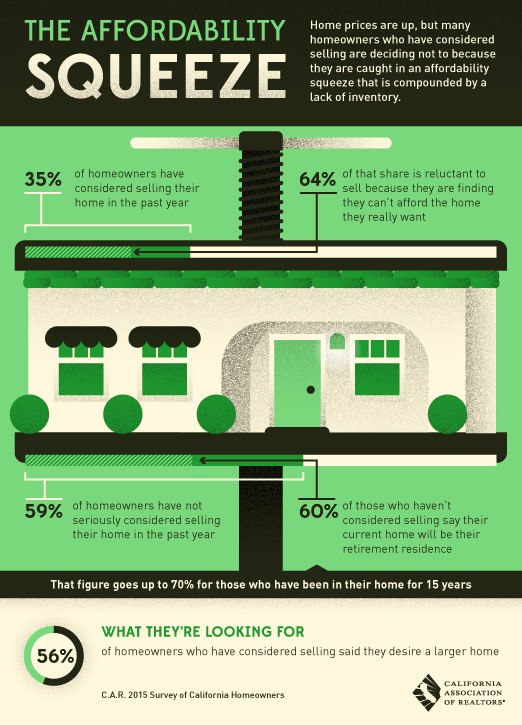 Source: California Association of REALTORS
Looking to sell your home? Leonardi Real Estate is here is help.