The FBI reports that a burglary is committed every 20 seconds, with nearly 1.6 million such crimes nationwide annually. Follow these tips to avaoid burglary, especially if your house is listed for sale.
Maintain Your Property
Assess Your Homes Vulnerability
Respect The Power of Lighting
Use Technology to Make Your Home Look Occupied
Lock Your Doors!
Reinforce Your Locks
Blare Your Sirens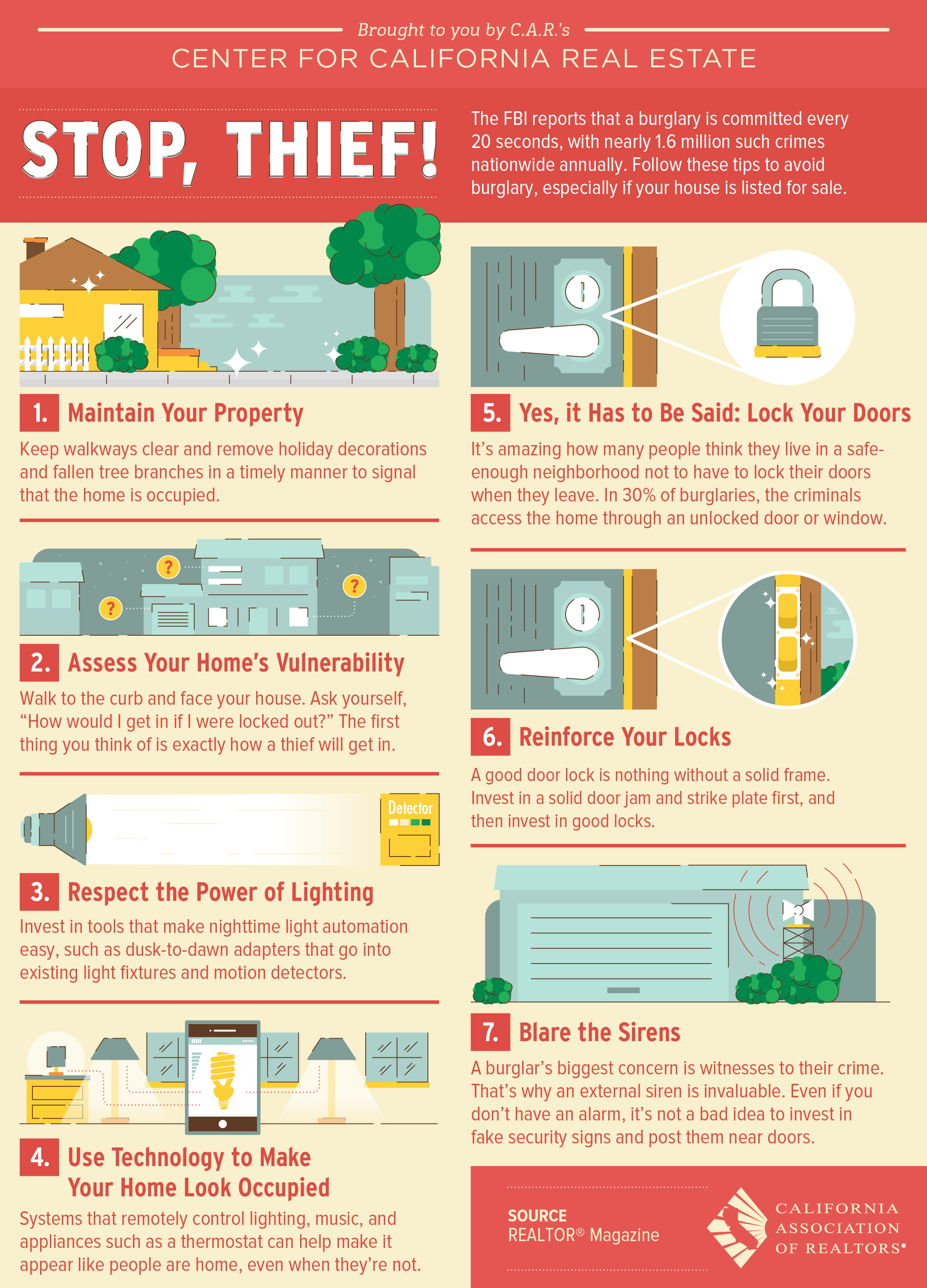 In the Market to buy or sell? Contact Leonardi Real Estate Today!